Supporting you
We listen and act
To ensure we continue to offer the best product and customer service levels, we believe feedback is a gift! Understanding customers' needs and wants is paramount to everyone at Cube Homes – our team is always available and happy to help.
We care and are reliable
Our goal is for every homebuyer to feel thoroughly taken care of throughout the buying process, and to be delighted with their new home. You can completely trust us with your big decision because we genuinely care and commit to always do what we say we will.
We are open and honest
We always strive to be completely transparent and accountable at every stage of the home buying journey. We commit to keeping you updated on any bad news, as well as the good, and ensuring any issues are resolved quickly and efficiently.
We are flexible
Everyone is unique – in what they want from both a buying experience and a new home. We always ensure customer journeys are moulded around individual needs, and of course there are a number of options for your new home to ensure perfectly tailored solutions 'made just for you'.
We are focused on quality and craftmanship
Premium quality and craftmanship form part of our Core Values at Cube Homes. We pride ourselves in delivering the highest quality homes ensuring the best living experience.
We deliver consistency of design
Every home we build must meet our exacting standards to ensure the best living experience for our customers. To achieve this, consistency of design quality is at our core. We constantly challenge the norm to create bespoke, architecturally impressive homes with considered spaces.
We innovate
We constantly strive for innovation in both design and functionality to ensure the best living experience in our homes. The ambition of our forward-thinking design teams combined with the customer feedback we continually request and collect ensure we are always looking to the future.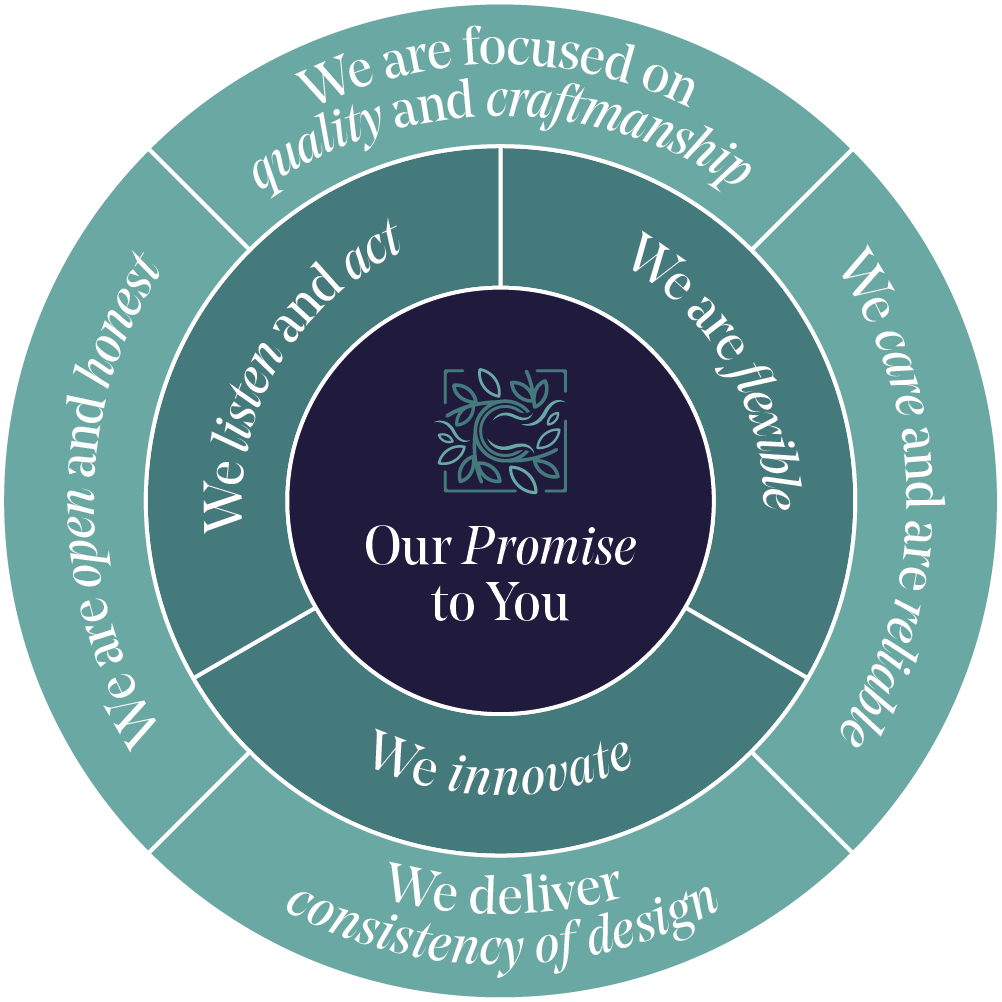 Customer Journey
We understand that buying your home could be the biggest purchase of your lifetime, which is why we make it a priority to make it as stress free as possible.
View Journey