Cube Homes are committed to finding the best sites around the North West and South Yorkshire, and are eager to work with land vendors and agents to deliver more quality homes.
With extensive industry experience and internal financial backing from the wider Great Places Housing Group, we are able to maximise and develop a range of land opportunities.
We currently deliver around 100 homes per year on a number of sites, and come with a wealth of knowledge to provide a quick and honest response to land offers.
The Cube Homes team are skilled at managing each stage of the development process – from site identification, land acquisition and planning consents through to the finished development.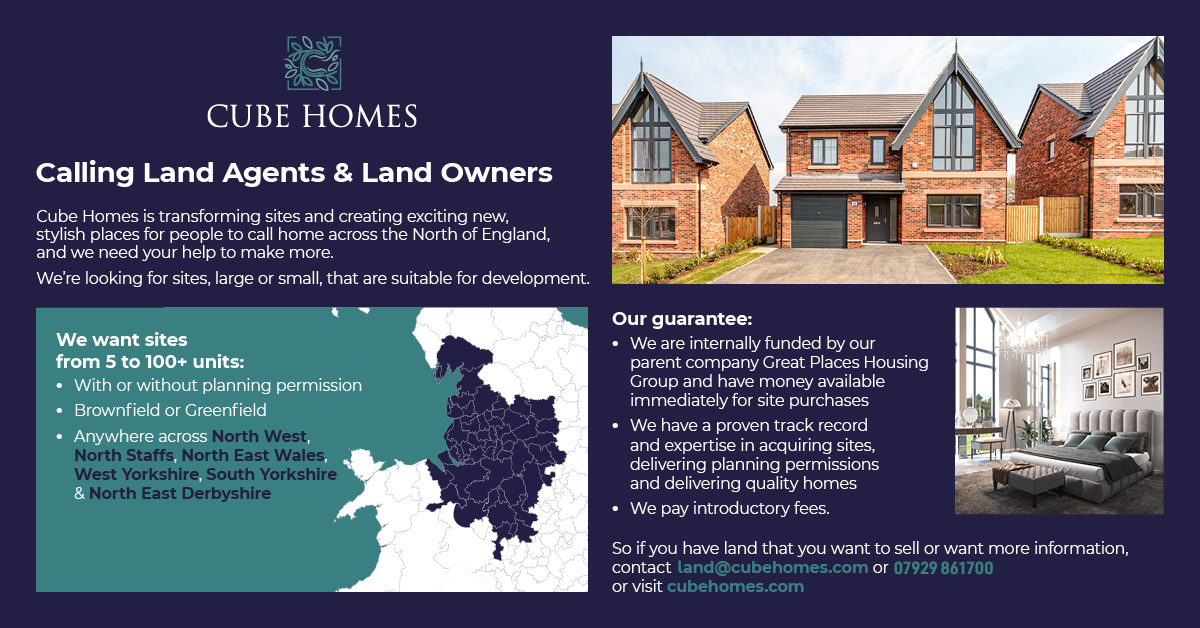 Consisting of a range of land types and sizes, our past developments have successfully created attractive new communities from previously derelict land.
We work closely with our stakeholders to ensure the right product is developed on site. As part of the wider group, we are able to deliver a full range of tenures, as well as purely private developments.