£7million development boost for Moorside, Oldham
A £7million development is set to bring much-needed new housing to Oldham.
Cube Homes has lodged a planning application to build 23 three and four-bedroom detached homes on land off Haven Lane in Moorside.
These stylish, individually designed homes, takes advantage of their elevated position offering stunning views over the town and surrounding countryside.
As well as creating new homes, the plans include landscaping and improving the surface water situation from the surrounding land and better managing the surface water on the site to improve and complement the neighbouring area.
Chris Heath, managing director of Cube Homes, said: "The development of the land will be a win/win for Oldham as it will bring much-needed housing to the area while breathing new life into a vacant site for the betterment of the surrounding area.
"We have worked hard with the local authority to ensure that the development will enhance this part of Moorside and create a positive contribution to the town.
"We look forward to being able to bring some fantastic new homes to Oldham as we have done across other parts of Greater Manchester."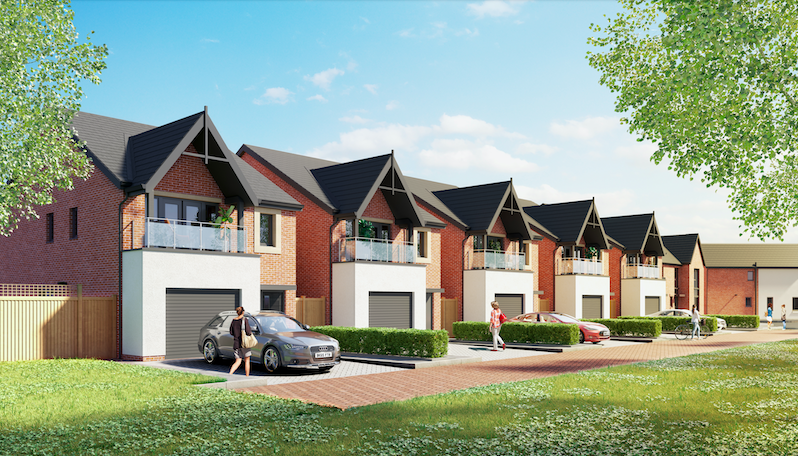 Picture: An artist's impression of how the new development will look.
For more information, please contact Jason.kayley@greatplaces.org.uk or call 07813 788961.